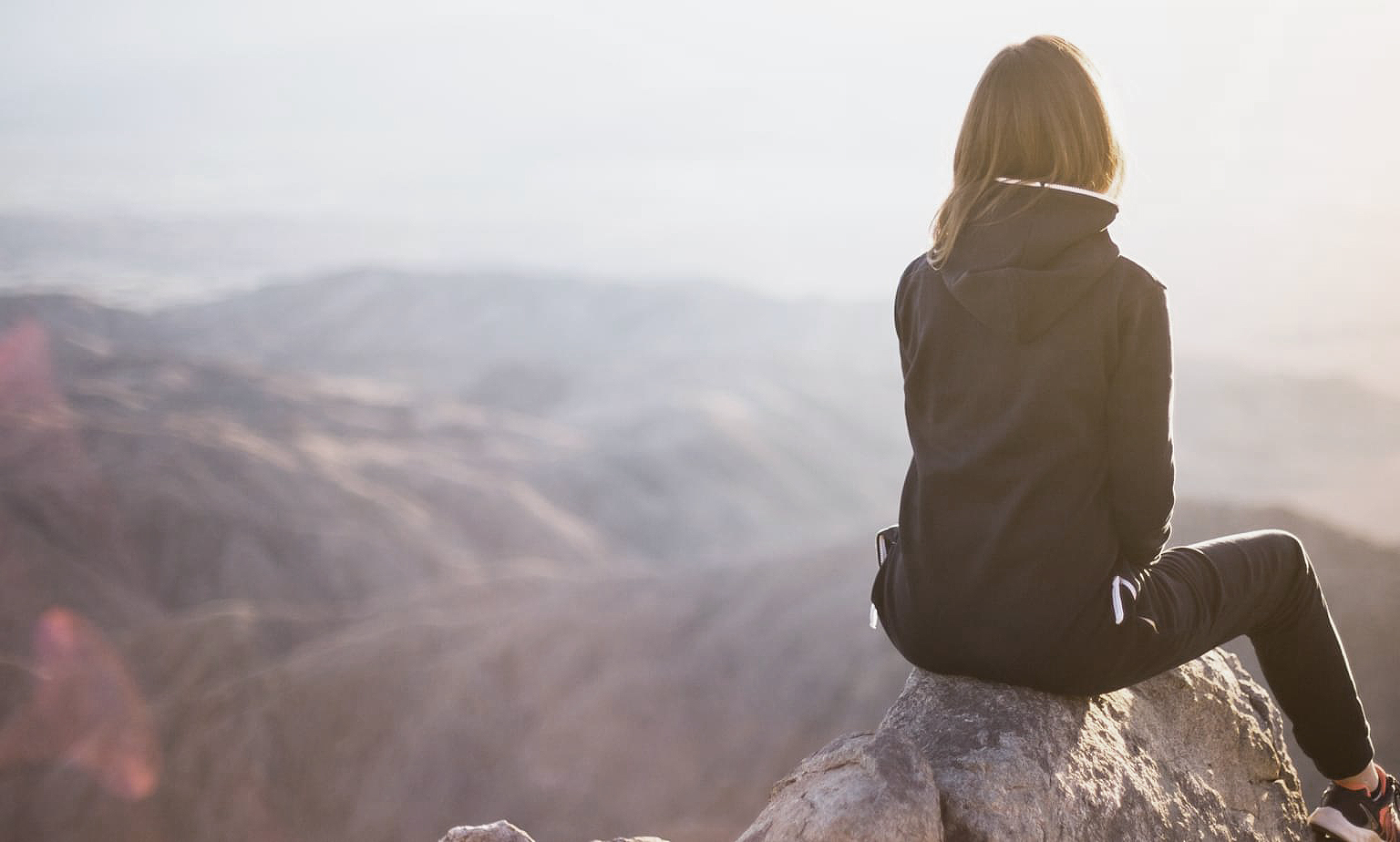 Divorce Loans
Empower your new life.
An advance on your divorce settlement to help cover legal fees, financial commitments and personal expenses so you can focus on moving forward with confidence.
Your financial situation shouldn't determine the outcome of your divorce. We can help.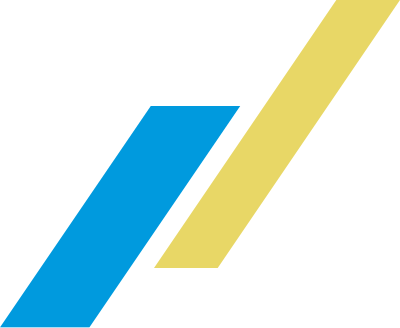 Divorce can be stressful, emotional and difficult to navigate. Coupled with financial challenges and finalizing proceedings, moving on with your life can seem impossible.
It doesn't have to be that way.
A divorce loan from BridgePoint Financial helps you and your lawyer work towards a fair resolution of your divorce proceedings without added financial pressure or hardship.
Get started with our simple application.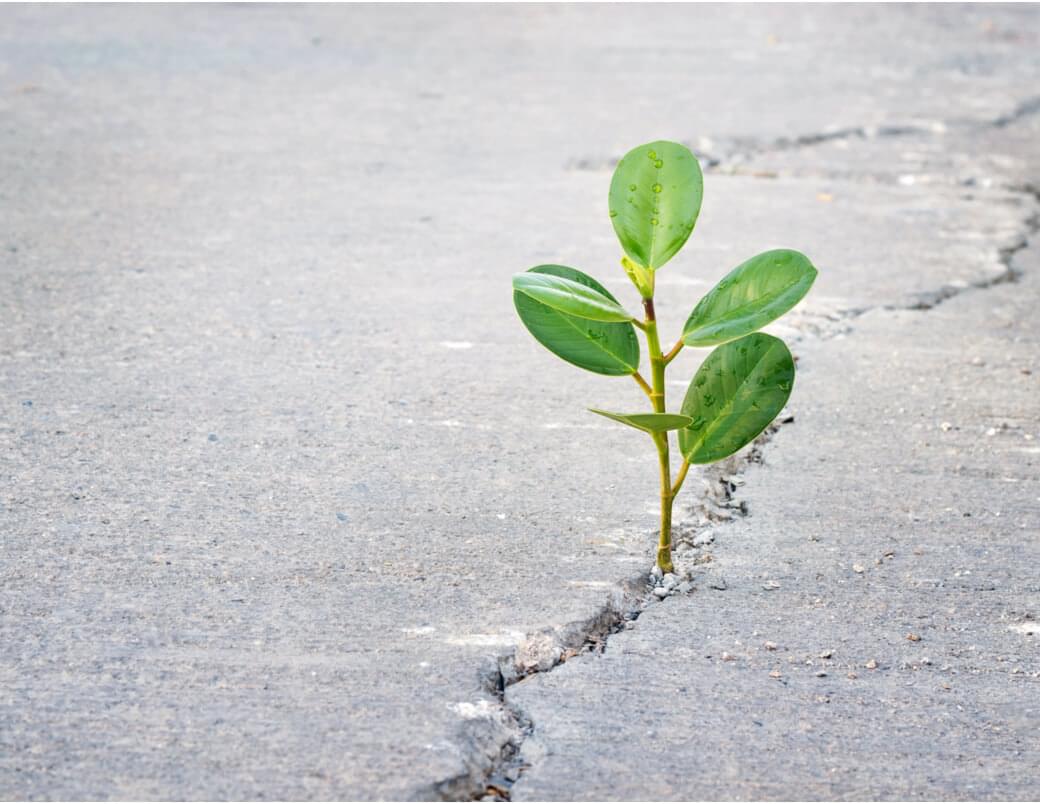 Funds now.
Repay at settlement.
No worries.
We offer a loan product that essentially acts as an advance on your divorce entitlement.
Use funds that you will eventually receive from assets such as the family home to take care of your financial commitments
today
, including legal fees, bills or for your own personal use.
Quick Turnaround
Easy Process
Flexible Solutions
Trusted Lender
A flexible solution designed around what you need and when you need it.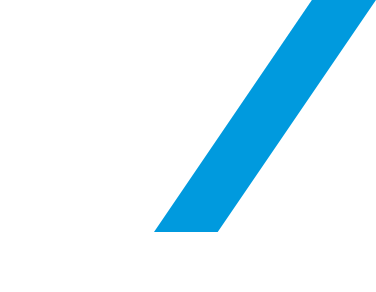 We do not require repayment until your divorce is settled and funds are released into your possession, no matter how long that takes. We do not perform a credit check and we don't require any proof of income.
Structure your advance in whatever way works best for you: lump sum, staged or as a credit line. BridgePoint helps alleviate the financial stress from your divorce proceedings, so you can concentrate on what matters.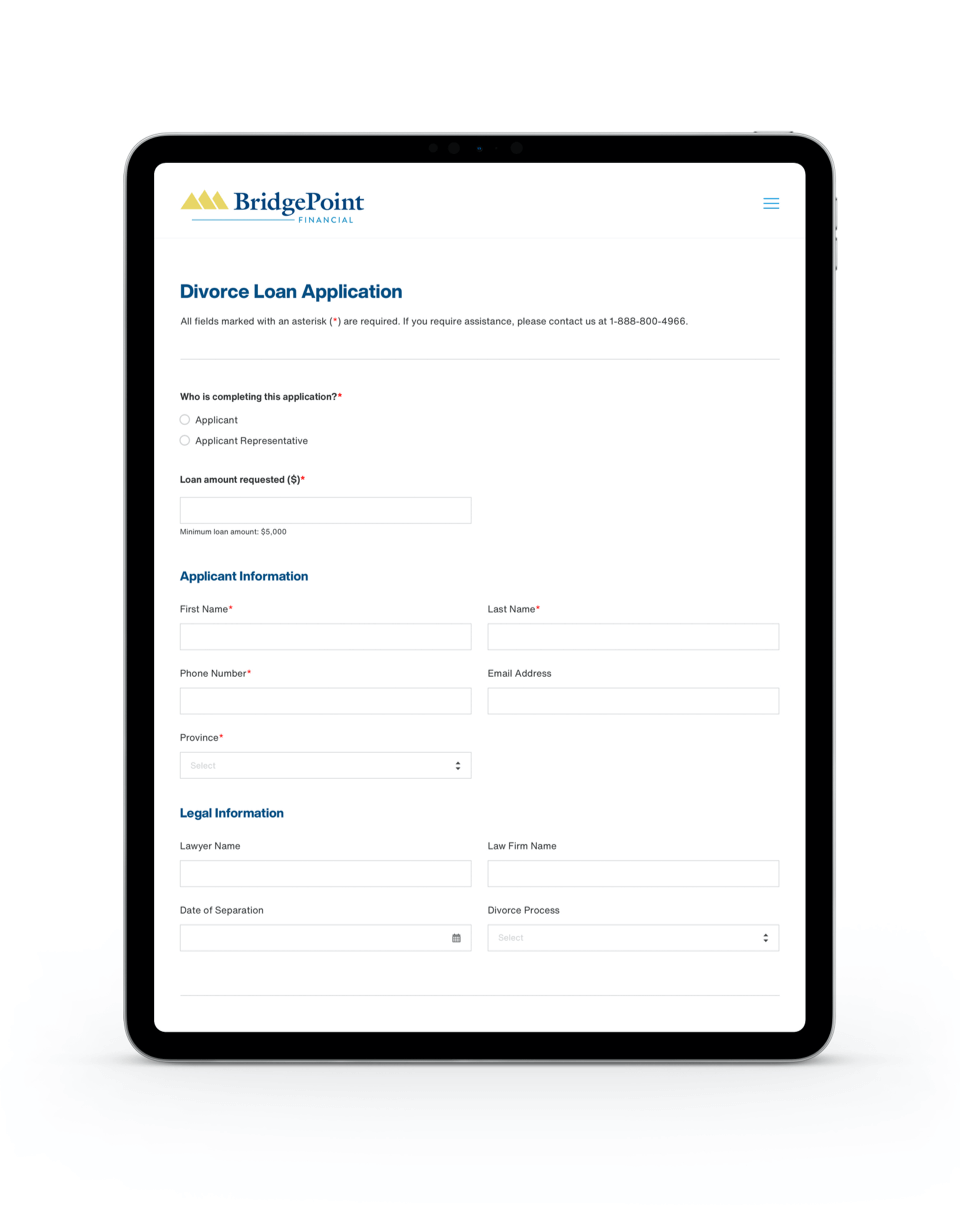 We keep the process quick, easy and stress-free.
Simply apply online or give us a call.
We will review your application right away and contact you for any additional information we require. Once approved, we can advance your funds in as little as 24 hours.
We're here to help every step of the way.
Frequently Asked Questions
Do you have any other questions?
Call us at 1 888 800 4966 or use our Live Chat should you have any further questions.