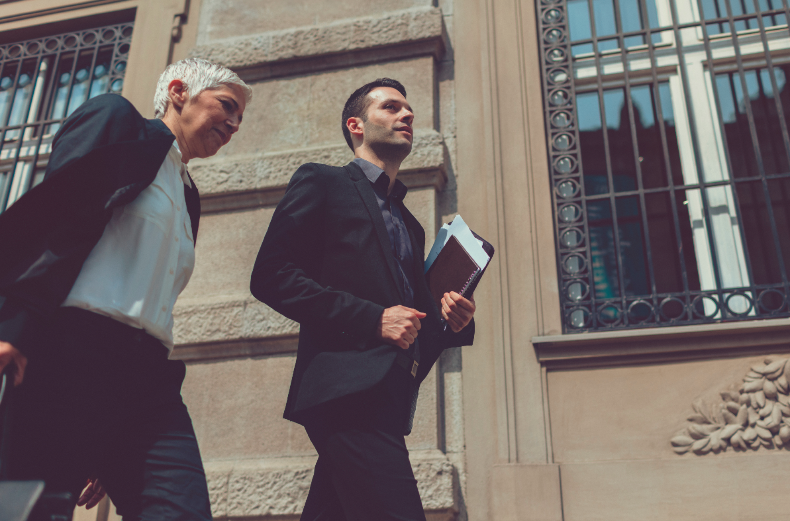 At BridgePoint, our focus is on building trusted relationships with our law firm clients
May 17, 2018
Most other litigation lending companies focus on loan volume, not value. They lure plaintiffs with the promise of "fast" and "easy" money, making little to no effort to ensure a loan is proportionate to the underlying claim size or maturity. The lawyer is merely a conduit to the sale: a presumed quality check at the outset by virtue of their contingency fee, and the administrator of the loan repayment at the end.
We take a different approach. At BridgePoint, our focus is on building trusted relationships with our law firm clients. We earn that trust by offering value-added, responsible and affordable funding solutions for their clients. Our goal is to help manage the financial challenges that plaintiffs often face during their litigation, not compound them.
Experience Matters
Our in-house Loan Assessment Team is comprised of over half a dozen legal professionals located across Canada with a combined 180+ years of personal injury litigation experience. Our process is fast and efficient, but also protects you and your clients from the potentially disastrous consequence of too large a loan offered too early in the litigation, at too high a cost.
The BridgePoint Difference
We get it. No lawyer wants to see a client borrow against their future settlement. We ourselves advise applicants to explore their alternatives as a first step. Unfortunately, third-party funding, whether for personal or treatment-related expenses, can't always be avoided. The good news is that it can always be responsibly managed where required. This is the BridgePoint difference.
We are Canada's only dedicated, full-service litigation finance company:
o Settlement Loans
o Treatment Loans & Credit Facilities (option of direct pay to service providers)
o Law Firm Financing
o Expert Access™Program (interest-free, deferred payment program for med/legal and other assessments from our network of hundreds of expert partners)
o Advisory Services: Facilitating and financing practice transitions, sales and acquisitions
Fifteen years of experience funding over 30,000 injury claims (as well as employment, estates and other litigation)
The BridgePoint "Preferred Program", offering dedicated law firms preferential loan terms, expedited processing and a dedicated assessment team member
Our online client "portal" allows plaintiffs and counsel to access loan statements at any time
Access to over $100 million in capital
Trusted relationships with over 1,500 law firms across Canada
Founding supporter of OTLA's Code of Conduct for Litigation Lenders
Our In-House Assessment Team
Over half a dozen legal professionals from across Canada who work with you and your client to determine the optimal litigation financing solution:
o Considerations include budgeting ("needs over wants"), staged advances vs lump sums, treatment funding solutions, defendant notification strategies for interest recovery
o Ensure our loans do not exceed 10% of assessed claim value
o Assist with locating specialized experts and treatment providers
o Will always notify counsel or a law firm designate to discuss any settlement loan application (in confidence) before approving
Money is only a part of our service. Contact a BridgePoint representative to learn more about our value-added litigation financing solutions.
All Blog Posts