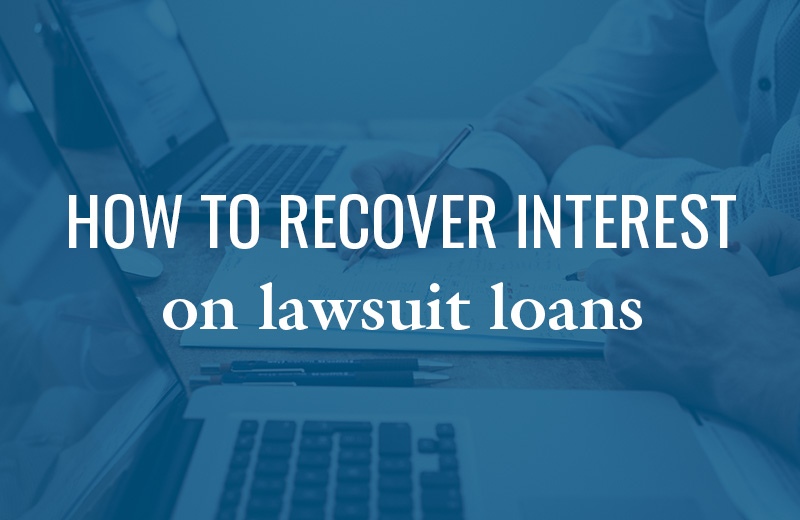 by Amanda Bafaro
February 19, 2019
In the words of Kenny Rogers, know when to hold 'em and when to fold 'em. Not every case will be suitable to argue every issue. Knowing your case and picking your facts is essential for the win.
Whatever your views on lawsuit loans, it's inevitable that some of your clients will find themselves in need of one at some point. Whether dealing with an OHIP subrogated claim or an ODSP assignment, you need to deal with the lawsuit loan, and just as you would prepare a case for the threshold or any other issue you need to prove at trial, proper preparation is key. Justice Trimble's recent decision is a perfect example of an unfortunate result when the stage was not properly set for the argument of interest recovery.
I've already written an article about recovery of interest. Rather than repeat myself, I instead reviewed the recent decision of Trimble J., in Mann v. Jefferson, 2019 ONSC 422 (CanLII).
Let me preface my observations by acknowledging that being a trial lawyer is not easy, and anyone who goes to trial is deserving of respect. It's easy to play Survivor from the comfort of your living room, and every trial lawyer knows that the ball doesn't always bounce your way. Sometimes the evidence goes in wrong, or the client says something you wish they hadn't. It's often not until trial that the true case reveals itself.
With the benefit of hindsight, here are my Top Ten recommendations on what to do if you want to recover lawsuit loan interest at trial.
Don't seek to recover a loan taken in one accident from a defendant in another.

Honour the settlement loan contract if it requires repayment from interim partial settlements. Pay back your loans when required by the contract.

Don't wait until years after the fact to inform the Defendant of your need for the loan.

Don't argue impecuniosity if you have a rental property or significant equity in your home or other assets.

Use the money for the things you say you needed it for and keep proof.

Demonstrate you couldn't get lower cost funding anywhere else!

Ask the Defendant for an advance, even if you know they'll say no.

Provide the Defendant with terms of the loan IN ADVANCE of borrowing.

Prepare your argument thoroughly.

Pick your facts!
Justice Trimble offered one interpretation of this issue. Respectfully, none of his arguments were novel. He simply recycled the same points raised by others and applied those facts to the Plaintiff, noting:
Awarding interest on litigation loans is a public policy issue of significant importance and requires much more research than was possible over one night, and fuller argument than was possible in the middle of a jury trial.
There is more to be said on this issue. There are cases which support a different interpretation which were rejected. I remain confident, however, that the proper facts coupled with the proper presentation would make all the difference. The door remains open.


All Blog Posts