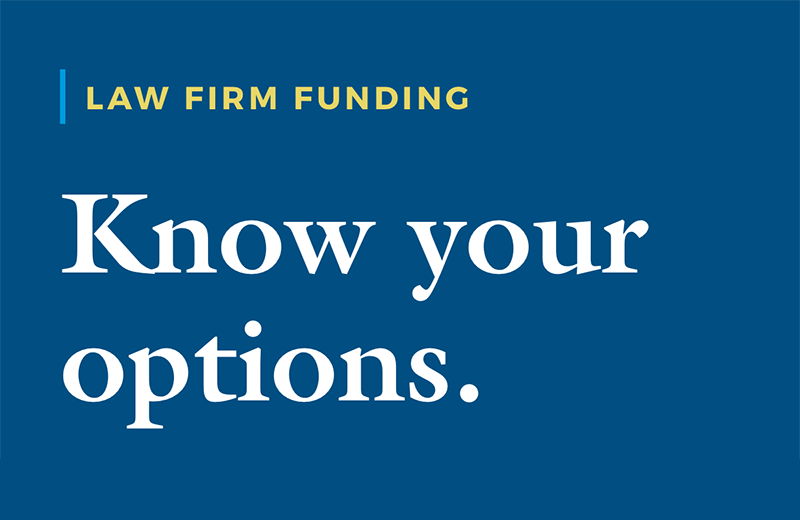 May 8, 2020
COVID-19 has presented significant challenges in the way we all must conduct business, and the practice of law is no exception. Notwithstanding great strides being made to accommodate medical assessments, discoveries and mediations online, there remain many impediments in moving claims through to resolution as well as signing on new clients that will have financial implications for law firms for the foreseeable future.
15 Years of Legal Funding Experience
BridgePoint Financial has over fifteen years of experience helping legal practices – from sole practitioners to national full-service firms – manage the unique financial challenges of their contingency-fee arrangements. The funding solutions we offer serve as strategic practice management tools while alleviating the cashflow pressures that all firms are facing as a result of these difficult market conditions.
File FunderTM: File-Specific Disbursement Funding
Our File FunderTM program is designed to allow law firms to finance new disbursements or to reimburse themselves for disbursements already incurred, freeing up law firm funds from files that may be years from resolution. Accounts are managed on a file specific basis (facilitating the recovery of any financing charges) and are repaid only upon settlement, perfectly in line with a firm's cashflow.
Expert AccessTM: Expert Search and Report Funding
Our Expert AccessTM program combines two essential services for lawyers: sourcing qualified experts using our proprietary Expert Search tool (linked to over five hundred medical, engineering and accounting experts across Canada), while deferring payment for their reports until settlement, with no interest for two years.
The BridgePoint Portal
Both of these innovative law firm funding solutions are offered exclusively by BridgePoint Financial and can be easily accessed with minimal administration through our online portal.
Learn more
If you're interested in learning more about out law firm funding products, please book a call or contact us at 1 800 888 4966.
All Blog Posts